About Us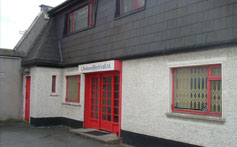 Established in 1969, we are General Electrical Engineering Contractors carrying out industrial and commercial contracts in Ireland.
For over Fifty years we have been contracted to undertake numerous large, medium and small, High quality projects, working with many prestigious clients, architects, engineers and main contractors including various projects for The Health Service Executive, Dublin City Council, South Dublin County Council and the Office of Public works.
We pride ourselves on providing a quality, up-to-date electrical services installation which we backup with our highly efficient maintenance team.
As RECI (Register of Electrical Contractors Ireland) certified contractors we provide fully compliant verification and commissioning completion certification in accordance with the current 5th Edition National Rules for Electrical Installations (IS 10101:2020). As part of this service we conduct periodic inspection and testing for various clients and can incorporate PAT testing compliance when required by our clients.
We are active members of the Construction Industry Federation (CIF), CIF Pension Scheme (CWPS), Electrical Contractors Association (ECA), CIRI, RECI and Safe Electric. Our Managing Director Mr. Liam Redmond was also a Director of the Register of Electrical Contractors of Ireland (RECI) for many years and is currently an active council member of the Electro Technical Council of Ireland (ETCI).
We are fully insured and can provide a Construction Guarantee bond when required. We are also holders of full tax clearance certificates and contributors to the CWPS pension scheme for our employees.